I made some decisions in this new year.

​I am filling in the my 5th year on Scratch. I know, I was not very well known on Scratch. I'm not doing any projects to do that anyway. I met new good people, I realized my own potential and what I love to do here. Scratch has been one of the most special moments in my life...

I discovered Scratch with 041's Mario Star series. Thanks for that my friend, @041 .I wish we could enough contact to know each other..

And the day I filled up the fifth year in Scratch was a new beginning for me. I finished all the projects I plan to share here. I shared Christmas RPG - Remastered Edition even if it's too late. I canceled Mario Ultrastar and Sailor Star Manga series. I want to make sprite animations in Newgrounds anymore. And I am leaving.

​Yes it is a goodbye message.
I love you all, Scratch will be always special for me. ❤
Destekleyen: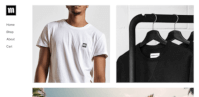 Özelleştirilebilir şablonları kullanarak size özel web sitenizi oluşturun.