Welcome to Christmas RPG -Remastered Edition! This is my last project and one of my favorite games of mine. Sorry for the delay of up to 6 months but I finally shared it! - Happy Christmas everyone -
​
​⭐Press twice the green flag.
⭐Press and hold space to grow your fire attack.
⭐After select the your attack with the left and right keys, press space.
⭐Protect yourself from enemy with jump (press space)

Sprites and sound effects by Spriters Resource and Mario Fan Games Galaxy
Destekleyen: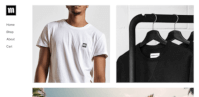 Özelleştirilebilir şablonları kullanarak size özel web sitenizi oluşturun.