Have Fun! ◕ ‿-
(Don't forget give ❤ and ★)

♚Click The Flag Twice.
♚Instructions Are In Game.
♚All Levels Are Possible. I Tested Them Myself.
♚Don't Play On Turbo Mode.
♚You Can Remix But Please Give Credit And Change Something.

۞Game idea by "Super Mario"
"Super Mario was my childhood and I love him so much. So one day, "why am I not making a mario game?" I said. In this game,you will find 15 Levels, 2 sick toads and 1 boss. But new levels and bosses coming soon!

♬Mario's sounds from the "Sounds Resource"
㊛Mario Sprites by Neweegee
㊛Ground Sprites by Badassbill
㊛Peach Sprites by Omega
㊛Magikoopa Sprites by Teeks
㊛Toad and Goomba Sprites by A.J. Nitro
㊛Virus Sprites by No Body the dragon
㊛Princess Peach's Castle Background by CamAditia
℘Music by Super Mario
►Codes by me
Destekleyen: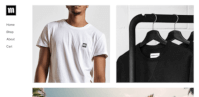 Özelleştirilebilir şablonları kullanarak size özel web sitenizi oluşturun.