Come on, friends! I am making Season 2's season finale. Please click love and fav button in Act 14 for next episodes, Thanks!

Warriors fighting with The Creeper! Who will win? What happened Sailor Secret? Where is she? For this questions you should watch Act 25! *-*
Destekleyen: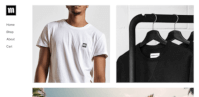 Özelleştirilebilir şablonları kullanarak size özel web sitenizi oluşturun.